Men's existence has long confused some scientists. Sexual reproduction is kind of inefficient and the vast bulk of species use this method for reproduction. Researchers from the University of East Anglia (UAE) believe they may have figured it out, theorizing that the process of sexual selection improves the health and ultimately protects a species from the threat of extinction.
The recent study was published in the well respected journal Nature and examined Tribolium flour beetles to figure out why multicellular organisms use physical sex to reproduce. Researchers looked at many generations of these beetles and examined the role of sexual selection in outcomes. Sexual selection is the system where the males compete with each other to reproduce and the females select which male to reproduce with.
Almost all multicellular species on earth reproduce using sex, but its existence isn't easy to explain because sex carries big burdens, the most obvious of which is that only half of your offspring—daughters—will actually produce offspring. Why should any species waste all that effort on sons? We wanted to understand how Darwinian selection can allow this widespread and seemingly wasteful reproductive system to persist, when a system where all individuals produce offspring without sex—as in all-female asexual populations—would be a far more effective route to reproduce greater numbers of offspring.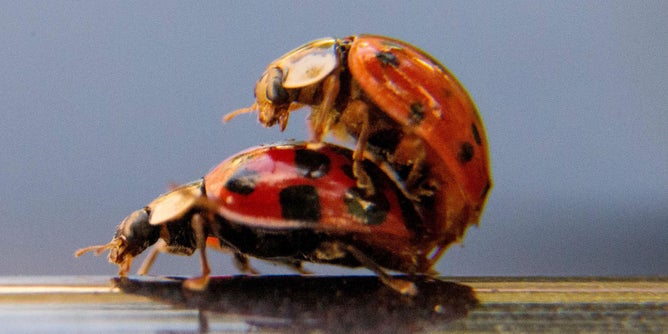 The research determined that when sexual selection was removed  and the beetles were paired up without a choice in selection, the groups wellbeing declined drastically and the beetles were effectively extinct by the 10th generation.
"To be good at out-competing rivals and attracting partners in the struggle to reproduce, an individual has to be good at most things, so sexual selection provides an important and effective filter to maintain and improve population genetic health," said Gage. "Our findings provide direct support for the idea that sex persists as a dominant mode of reproduction because it allows sexual selection to provide these important genetic benefits."
This study suggests that in all species, sexual selection plays a key function in sifting out problematic genetic variants, as the competition means females are not willing to select a genetically poor quality mate. The study found that even after 20 generations of in-breeding, the beetles that were strongly focused towards sexual selection had a superior genetic fitness.