Sandals. Basically every woman owns at least one pair (usually many more than 1!), but only some men wear them regularly'.  So the question is: are sandals appropriate for men or not?
We will discuss both sides of the story…
They are manly: Would you question the manliness of the Roman warriors back during the days of the Roman Empire Such as the extraordinarily manly  Praetorian. Guards? It would not be a good idea.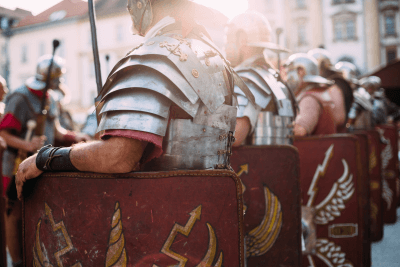 These warriors were some of the best soldiers of their time. What did they wear on their feet? Sandals. Sandals are practical for keeping feet cool in the Italian heat and is a timeless style that predates boots. 

Feminine: It may be true that some manly boys have done sandals in the past, there's something truly effeminate about showing off your feet.  There's no need for them. This is not advice that  you should to go all Nixon-on-the-beach, but at the bare minimum limit the sandal use. Going to the beach – use flip flops. But the world doesn't need to see your nasty man feet.